Two star-crossed lovers disrupt the life of a middle-aged single mother when her 70 year old mum with dementia elopes with a younger man. The daughter realises she is losing the most important relationship in her life - the one she has with her teenage son, who has colluded in the escape plan.

Audience reactions from our private screening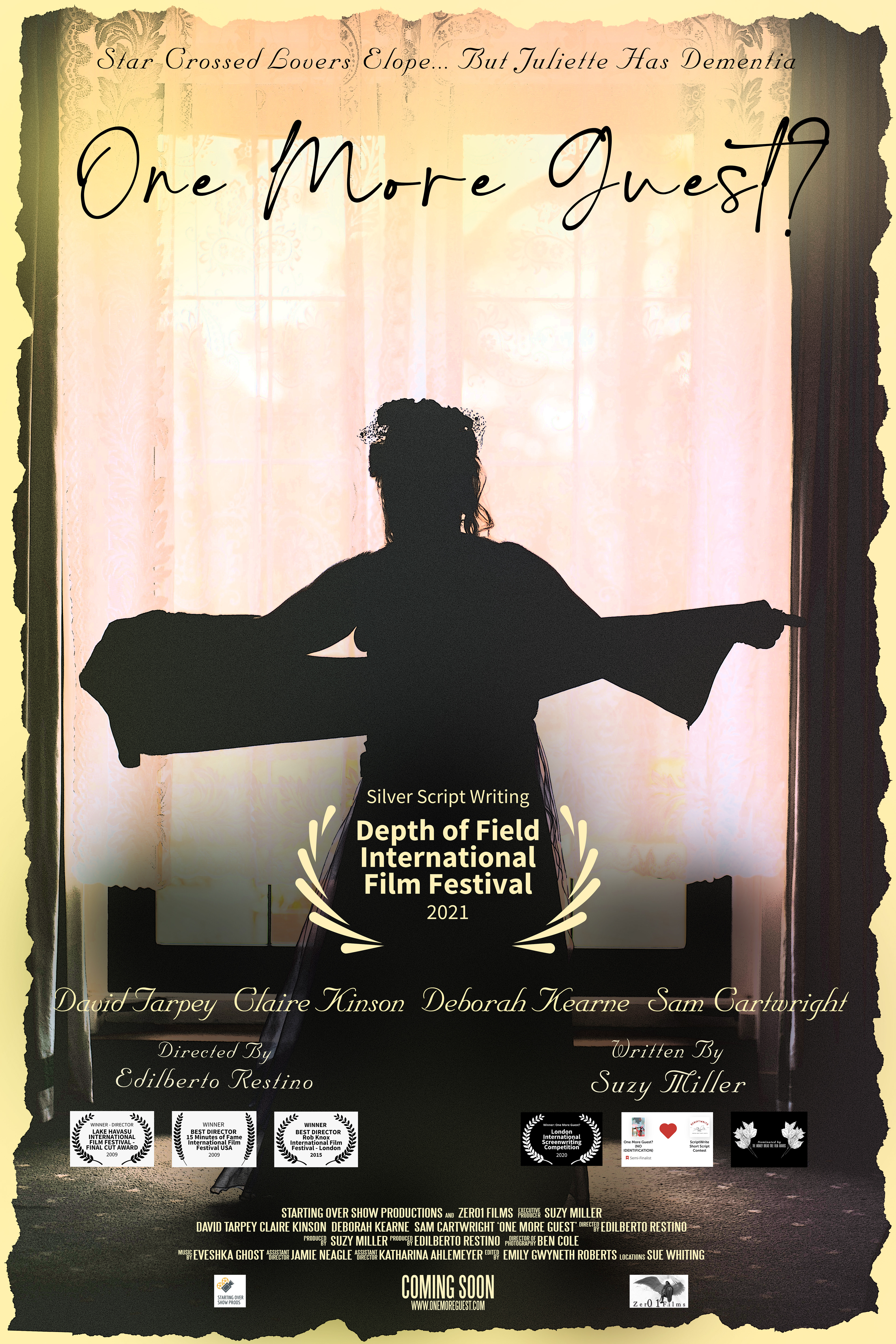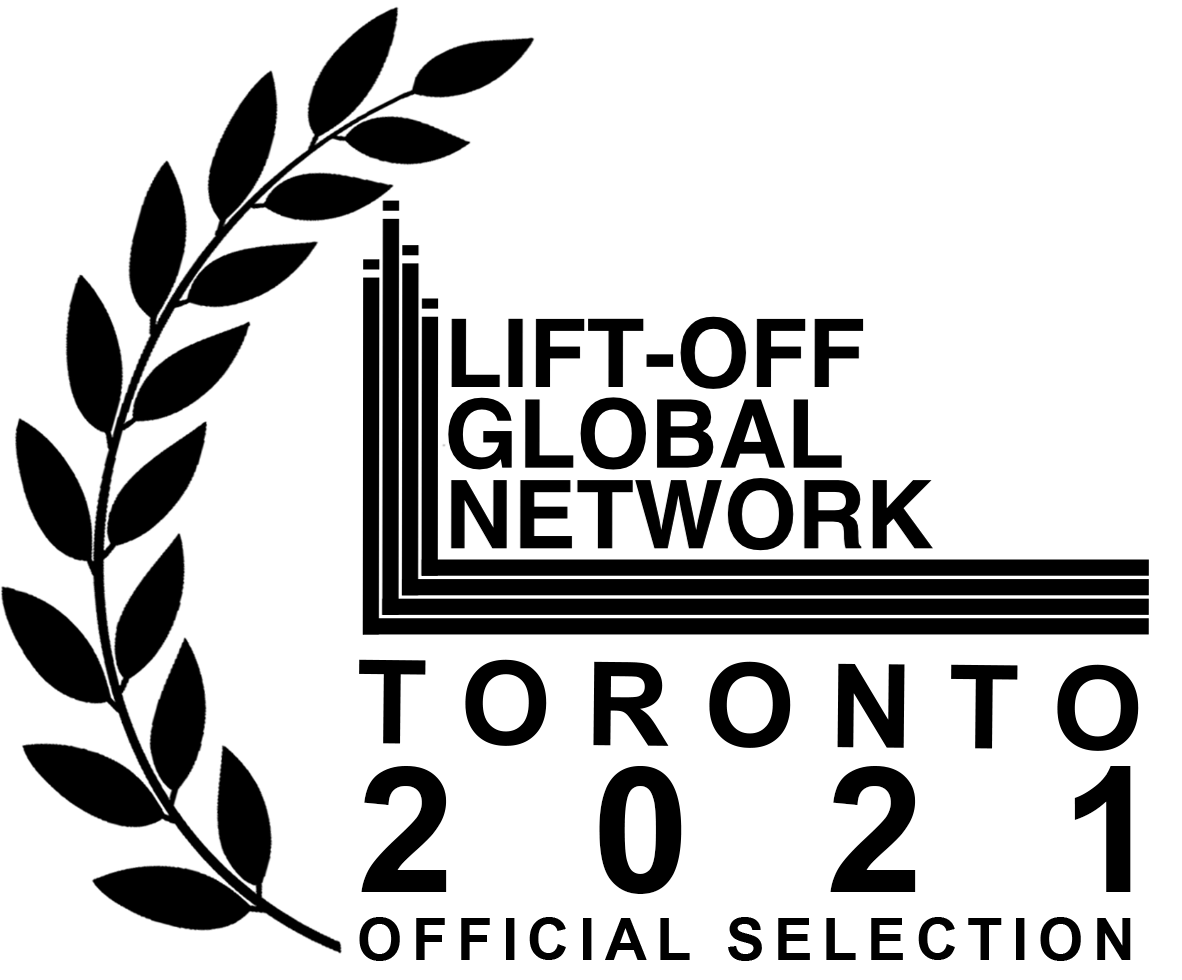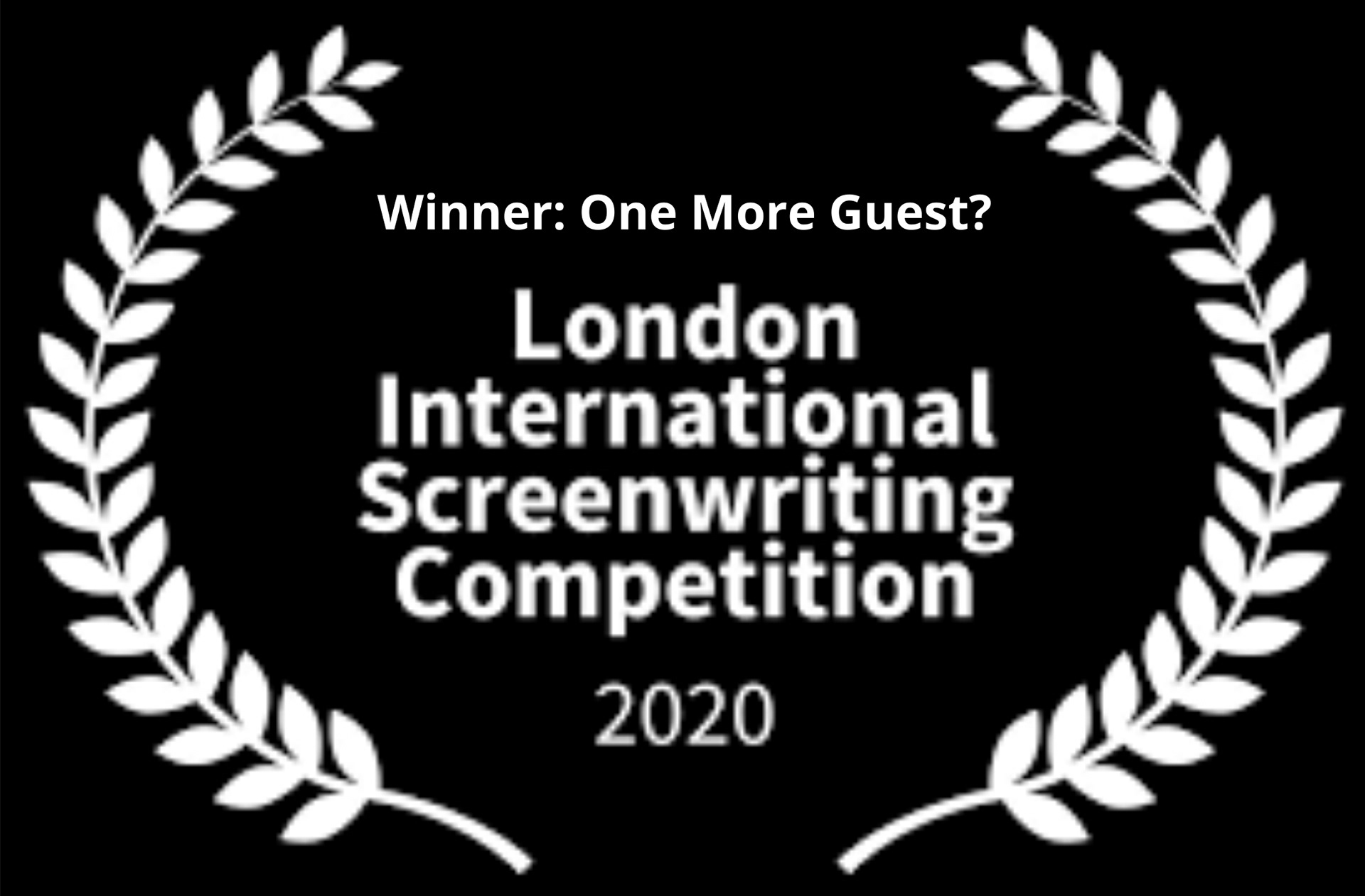 Want to watch the film in a real live cinema?  
Register here to be the first to know when and where you can watch One More Guest.

Watch the short 'film about the film' documentary below:
A quick chat with the cast after rehearsals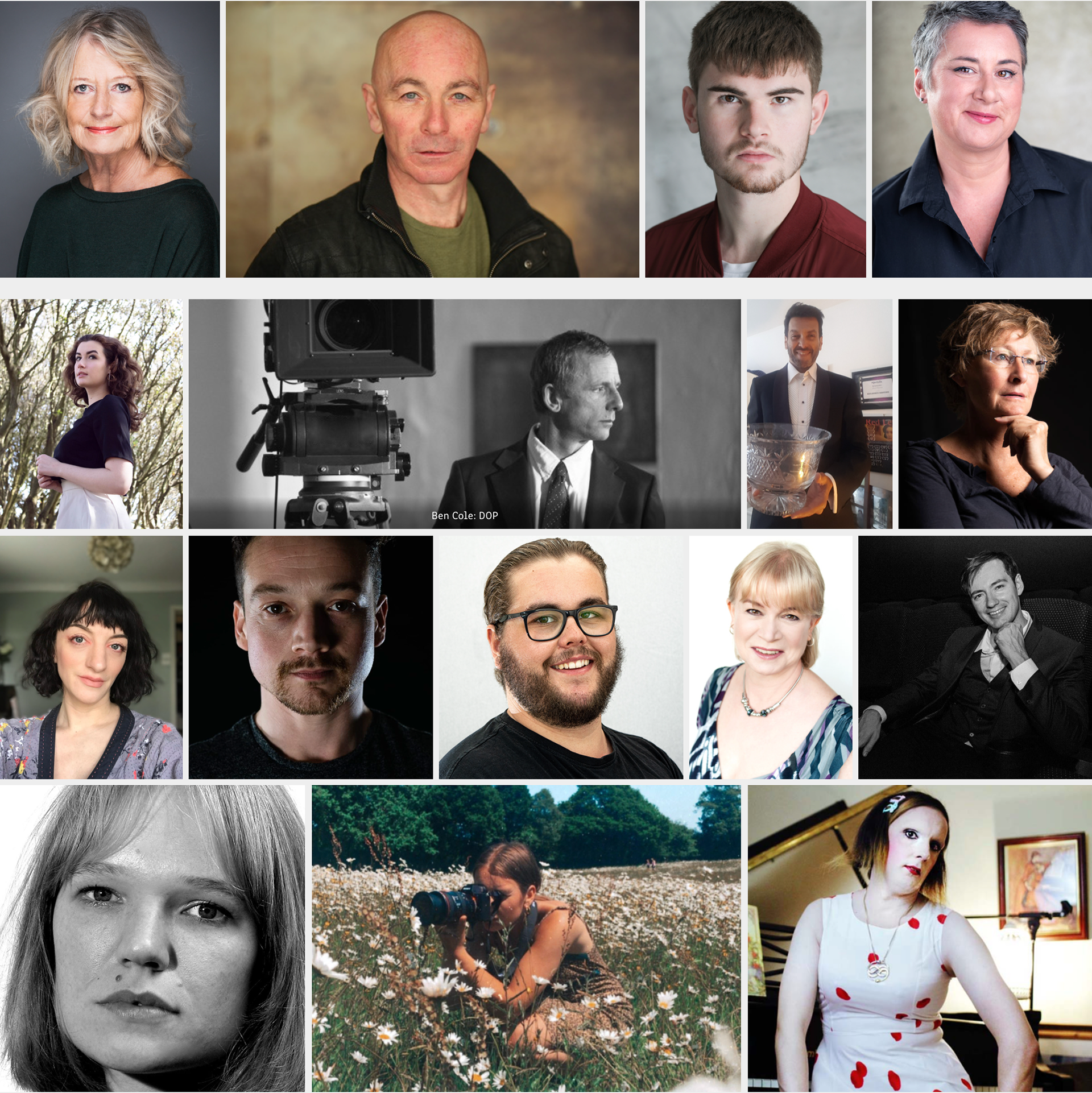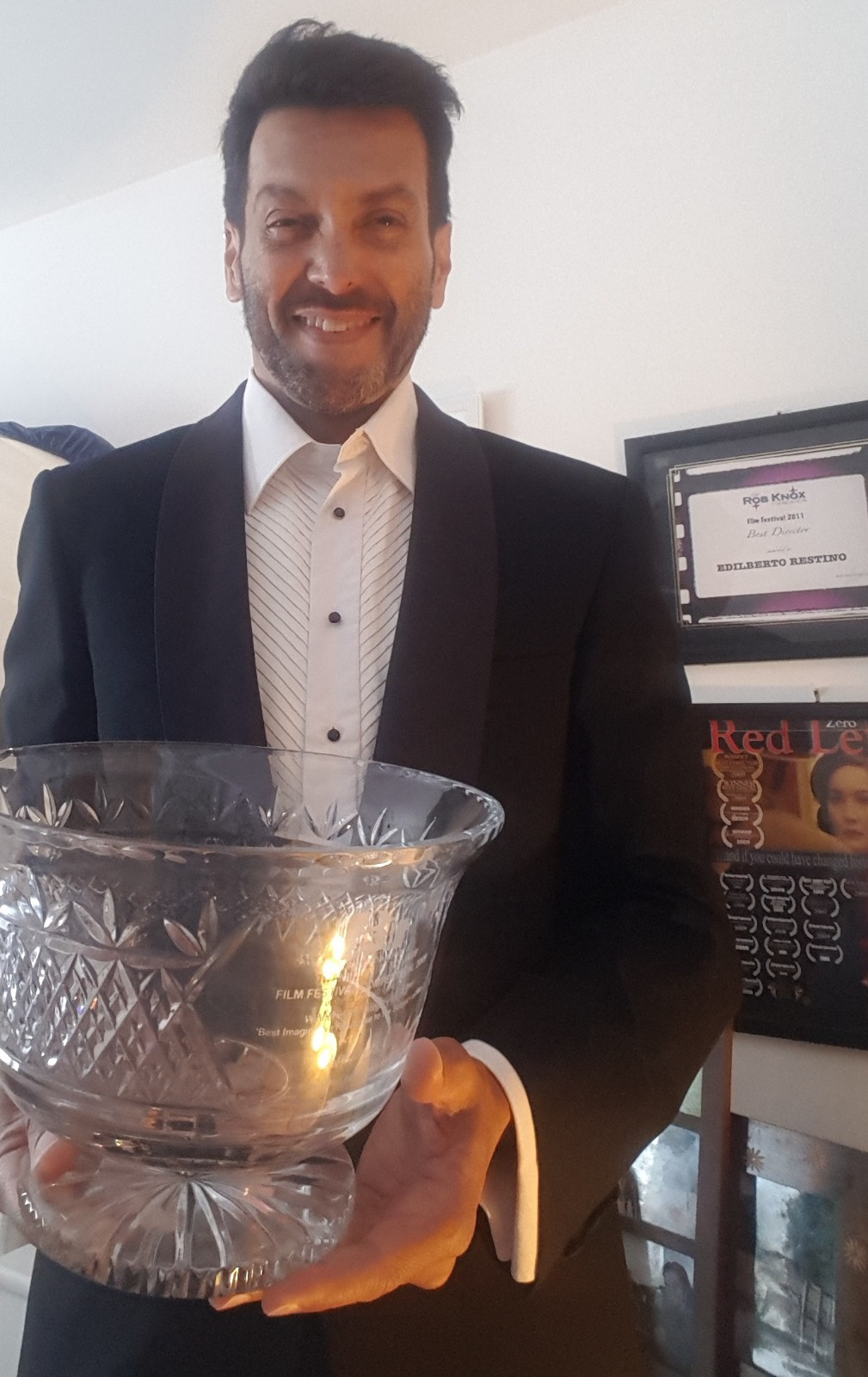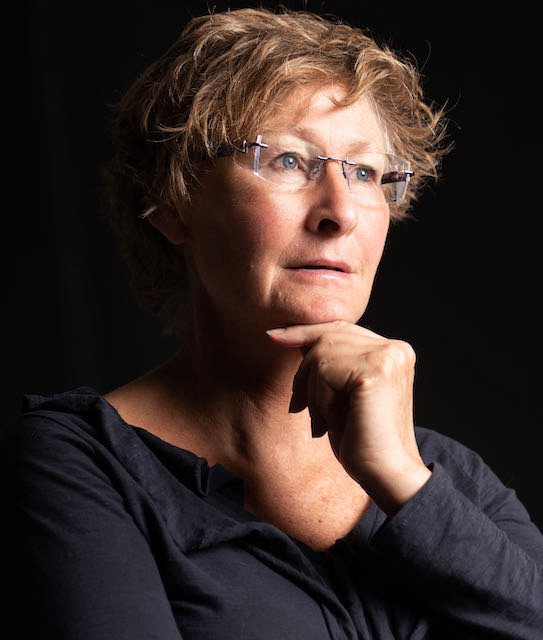 Edilberto Restino: Director
PHD, Sociologist and Politic Scientist, and Brazilian film director living in the UK with 22 awards.
I directed plays, wrote 5 books, and
 as sociologist was invited by the environmental organization Projeto Planeta Verde in São Paulo to became their director of communication for 13 years. I was also vice-president of SOS Fauna Brazil for 5 years, an organization that fights against wildlife trafficing in the Brazilian forests, and was invited to run as the candidate for State Deputy elections for São Paulo state and MP elections in São Paulo city. 
In 2008, in the UK, I produced, directed and did the cinematography for Red Letter (a teaser/pilot for the feature Timeless Eye). To date, Red Letter has won 17 awards from film festivals across the UK and USA including three times Best Director. Red Letter was shortlisted for the Shorts Academy Awards (Oscar) and for Bafta Shorts.
In 2009/10, I directed "Beijo de Morena" ("A Brunette Kiss") marking my first collaboration with Adrian Bouchet (from The Last Kingdom/ Monument Man), Oscar-winning composer Stephen Warbeck (Shakespeare in Love, Billie Eliot), multi-award-winning cinematographer Tony Imi and producer Paul E. Brooker. "A Brunette Kiss" was finalized in June 2010, winning Best Director Award at Rob Knox Film Festival 2011, The Grand Prix Award in 2012, winning and being nominated in various other festivals. 
With Tony Imi and Bridie, I also shot "Bridge Over Blue" in 2010. "Bridge Over Blue" won Best Director award and Best Actress award at Rob Knox International Film Festival in 2015, won another 3 festivals and was nominated over 50 times. I have made many films as director and as director of photography, including the Feature film The Scandalous Four, as DoP, winner at Los Angeles Film Festival and London Independent film festival.
https://www.01films.com/edilberto-restino
Suzy Miller: Screenwriter (57 and three quarters)
Us older women who launch into writing careers
are the ones who have a lifetime of dramas, tragedies, epiphanies and major fuckups within our own personal histories - so no shortage of life experiences to draw upon when we sit down to write.
Before kids, I worked as a film editor and then moved into drama development, script reading and script editing for Channel Four Films, BBC etc - but left it all behind whilst popping out three amazing children. They had to be my priority for 20 years.
They are big now. So it's my turn.
My first attempt at a screenplay led to being a Quarter Finalist at Los Angeles International Screenplay Awards 2019 Holiday Season Competition, and the next project swiftly followed which reached Semi Finalist at the Screencraft Shorts Competition 2019.
So I figured I must have what it takes, even though middle aged women are not encouraged to launch into new careers approaching sixty, giving up a 'proper job' to do so.  I'm now studying a Masters Degree in Screenwriting at Falmouth University and I've never felt so fulfilled as I do now, in my new chosen career.
It's terrifying, when I know how hard it is to make a living as a writer. But when you find your calling, there is no choice but to continue. Because the best thing about being a mature woman, is you don't care anymore what people think. And our voice is needed in these dangerous times. The truth is here, yet no-one seems to be listening. Insanity prevails.
If I want children to pay attention, I tell them a story. Now it's vital that the grownups start listening. Listening to stories that inspire, educate, stimulate - and evolve their thinking.
Never has there been a more important time to speak out, through drama and comedy and tragedy - and to tell the truth, fearlessly. If the writers don't take on that role, society is doomed.
A good story changes hearts in between the intrigue, the laughter, the emotional punch in the guts. That is my mission. That is the craft I am now dedicated to. 
Because us old girls have something to say. And what we have to say, is worth hearing. We have mothered our children. Now it's time to mother the world.
-Quarter Finalist Los Angeles International Screenplay Awards 2019 Holiday Season Competition (Imagine)
-Semi Finalist Screencraft Shorts Competition 2019 (The Nuns' Referendum)
-Winner The London International Screenwriting Competition Dec 2020  (One More Guest?)
-Quarter Finalist The London International Screenwriting Competition (Blood in the Shoe)
-Depth of Field International Film Festival Silver Scriptwriting Awards (Blood in the Shoe and One More Guest?)
-Nominated by The Monkey Bread Tree Film Awards (short: One More Guest?)
-Semi-Finalist ScriptWrite Short Script Contest 2021 (One More Guest?)
-Quarter-Finalist Inroads Screenwriting Fellowship Season 4 (Imagine: On Thin Ice)
-Semifinalist Filmmatic Drama Screenplay Awards Season 6 (The Nun's Referendum)
-Selected Toronto Lift-Off Film Festival (One More Guest?)
BE THE FIRST TO WATCH THIS FILM 
LIVE ON THE BIG SCREEN